Experience More of Life
Hearing loss doesn't have to slow you down or stop you from living life to the fullest. With Beltone Achieve™ hearing aids, you can go to lunch with friends or family, attend a sporting event, listen to a concert, or watch a movie—the possibilities are endless. You'll probably forget you're wearing hearing aids, letting you focus on enjoying – and hearing – what matters the most to you.
Beltone Achieve Available Styles
Receiver-in-Ear (RIE)
Product Information:
Most popular style
Works with unique ear shape
All-day comfort
Mini Receiver-in-Ear (RIE)
Product Information:
Smallest rechargeable style
Discreet fit
All the benefits of RIE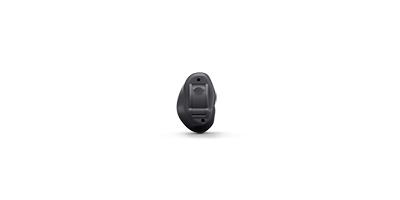 Completely-in-Canal (CIC)
Product Information:
Small and discreet
Custom design
Prevents wind noise
Custom Rechargeable
Product Information:
Look like earbuds
Custom fit
All-day charge
Behind-the-Ear (BTE)
Product Information:
Budget-friendly
Easy to use
Diverse colors available
Let's Find the Hearing Aid That's Right for You
Your hearing solution should be tailored to your unique hearing needs.
If you're trying to decide between the many types of hearing aids, Beltone is here to help you. Get started with a lifestyle assessment or connect and chat with a trusted Beltone hearing care professional.
Hear Through the Noise
Beltone Achieve provides 150% better speech clarity in noise compared to previous technology.ᶧ Be part of the conversation even in noisy situations—like packed restaurants, busy stores or big events. You'll also hear when something or someone is approaching from out of sight, such as a car or a person. With Beltone Achieve hearing aids, you won't miss a moment.
ᶧJespersen et al. (2022).
Hear More of the Conversation
Beltone Achieve's advanced technology improves your ability to understand speech in noisy environments.
Hear More With Surround Sound
Stay confident and tuned in to what's happening in front of, behind, next to, above and below you.
Enjoy the Day Rain or Shine
Beltone Achieve hearing aids are weatherproof and sweatproof, making them the perfect choice for any lifestyle. Enjoy the weather, rain or shine, and focus on having fun instead of worrying about your hearing aids.
Beltone Achieve is rechargeable

Take on the day without worrying about the batteries in your hearing aids and experience battery-fresh sound all day.
Timeless and versatile colours
Feel confident that your hearing aids complement your style.
FITS YOU AND YOUR LIFESTYLE
On your way to meet someone
Keep in contact while walking and listening to the vibrant street life. Experience crystal clear phone calls, even hands-free calls*.
*Beltone Achieve hands-free calls are compatible with iPhone 11 or later, iPad Pro 12.9-inch (5th generation), iPad Pro 11-inch (3rd generation), iPad Air (4th generation), and iPad mini (6th generation) or later, with software updates iOS 15.3 and iPad iOS 15.3 or later.
When you need great connections
Get the high-quality sound you're looking for whenever you stream voices, music or other audio to your ears, and don't miss a thing. Experience greater connectivity*. Compared to our legacy technology
Countless ways to connect
The multiple connectivity features of Beltone Imagine keep you connected to all your favorite entertainment and communication technologies. Choose from a range of wireless accessories that offer extra ways to enjoy a personalized listening experience.
Beltone TV Link 2
Streams sound directly from any TV to hearing aids for seamless entertainment and a crystal-clear listening experience.
Beltone Phone Link 2
Enjoy hands-free phone calls and stream conversations directly to your hearing aids via Bluetooth wireless services for easy, seamless phone calls.
Beltone Remote Control and Beltone Remote Control 2
With one of these controls in your hand, you can adjust volume and change hearing aid programs for TV, radio, computer, etc. quickly and easily.
Beltone myPAL Pro and Beltone myPAL Micro
Attach the devices to friends, colleagues, family, etc. for the clearest sound and speech understanding, no matter the location.
Offices :
West Omaha, NE - COMING SOON
Service Centers:
David City, NE
Syracuse, NE